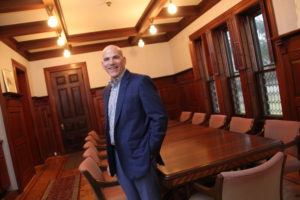 FREEDOM FROM WEALTH…
Bill decided to launch Royale Asset Management to fill two primary voids in the high net worth family office space he identified after working on the client side for a large single family office for 16 years. The first objective is to enable the Owner of Wealth to achieve Freedom from Wealth. Too often, the creator of the wealth finds themselves burdened with working too hard managing their wealth and not enjoying the fruits of their labor. Our goal is to assist the wealth owner in creating a strategy to enable them more freedom by leaving the heavy lifting to us. We are experts at this.
You created the wealth. You own the wealth. You should enjoy the wealth. Let us help you.
The second void is to offer the high net worth family objective investment advice as a cornerstone from which to build a sound fundamental investment program. This role is critical in establishing a truly unbiased approach in creating an investment strategy designed to meet each family's individual needs.  We are not focused on following the crowd but are only focused on searching for themes and ideas that are unique to meet each client's objectives. By not being aligned to any "platform", Royale Asset can freely choose the best solution in each asset class to meet each client's specific needs based on multiple factors consistent with each client's objectives. Royale Asset spends countless hours doing due diligence on managers off the beaten path in an effort to create portfolios that do not look mainstream.  R.A.M. is only compensated from the client and therefore is solely aligned with the client's interest.  Your goals are our goals. There is no conflict of interest.
Prior to forming Royale Asset Management, Bill was CEO for an ultra- high net worth family for 16 years. In that role, Bill served as the quarterback for all areas of managing the family's financial, business and personal affairs. Bill's scope of expertise is both wide and deep.
On the financial side, Bill was charged with everything from creating an asset allocation plan to meet the family's long term investment objectives to performance reporting.
On the business side, Bill was there when the family had their liquidity event and monetized the primary business. Bill also oversaw various industrial, equestrian, apartment and commercial real estate holdings often times transacting on behalf of the family with no broker to save the fees.
On the personal side, Bill dealt with the acquisition and liquidation of aircraft, yachts, various sports cars and multiple estates as well as staffing those residences.   He dealt with multiple other trusted advisors on topics such as estate planning, generational gifting, the Family Foundation, and the filing of the family's tax returns.
From the financial side to the business and personal side, Bill has acted as the Quarterback with his wide range of expertise in dealing with a variety of responsibilities that will ultimately help wealth owners in many different aspects.
Do you need a financial quarterback?
The more money high-net-worth investors have, the more advisers they tend to accumulate: attorneys, accountants, financial planners, money managers, insurance agents, personal bankers. Corralling all of them can feel like a full-time job. – By JULIE STEINBERG at The Wall Street Journal Read more:
We invite you to visit the references on our site to understand the wide range of expertise and ethics R.A.M. demonstrates in every situation.
---
Member:
NYU Stern School of Business Family Office 2012-2016
Fidelity Family Office- Upstate, NY 2015-2016
Family Office Exchange 2003-2015
Institute Private Investors 2007-2013
Family Office Exchange Investment Council 2009-2013