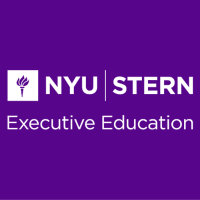 NYU Stern Executive Education Family Office Panel- May 11, 2017
Panel addressed China Merchants Bank Private Bankers visiting the U.S. on Succession Planning. This is a panel to better educate Chineese bankers on how family offices/family businesses handle certain issues in the U.S.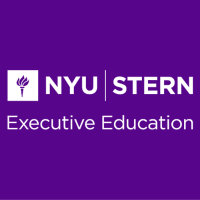 NYU Stern School of Business-Executive Education                                                             China Merchants Bank Succession Panel-June 7, 2016
Panel addressed succession within the context of a family enterprise. Some topics included: Why do I need a succession plan? When do I start developing the plan? Who do I include in the process? What are some common pitfalls?Various questions were asked during the interactive 90 minute panel.
                                                                                                         The Family Office Risk Management Summit – Dec 7-8, 2015
Bill Masucci was a panelist on Understanding Various Aspects of Risk in Your Portfolio. The panelists covered topics including stepping up your due diligence, is diversification enough, avoiding manager blow ups, and macro economic risks affecting your portfolio today. For information regarding the content, feel free to reach Bill via Linked In.
                                                                                                           HFM Allocator Intelligence Summit – May 21, 2015
This was a cap intro event that highlighted emerging managers from both the U.S. and abroad. Bill was on a panel comprised of allocators to provide insight on how investors allocate money and the factors that they consider during their due diligence process. The panel discussed service providers, dissecting the investment process, the risk and compliance function and operational due diligence. The panel also discussed their views on investing in both emerging managers and established managers and the considerations for investing in each type.
                                                                                                   Family Office Symposium – May 7-8, 2012
Panelist contributor on the Spotlight Session: Can we ever make 6% again? Discussions covered the search for yield in the current environment, what you can achieve through public markets, wealth preservation alternatives and spending reduction.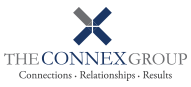 "Bomb-Shelter" Asset Allocation: Wealth Preservation and the Search for True Safe Havens- May 15-17, 2011
Is there such a thing as a risk-free asset? Traditional candidates have included gold, sovereign debt and cash, but none of these represents the whole solution when it comes to long-term wealth preservation. Sovereign debt looks like a riskier play as governments borrow more; gold is volatile and prone to corrections; cash tends to lose its value steadily over time, especially in a low interest rate environment. It's a problem that family offices are constantly grappling with, since they need to preserve wealth for multiple generations. In this panel we bring together three family offices to discuss the issues:
                                                                                                        Marketing and Client Servicing for Hedge Funds – Sept 8-9, 2011
Investor panelist in session titled Getting to Know You Better: Managers and Investors Learn from Each Other in a Highly Interactive Session. Speaker on Client Servicing Best Practices: Proven Ways to Effectively Communicate with Your Existing Clients
   5th Annual Meeting of the Hedge Fund Business Operations Association – Oct 25-27, 2010
Discussed approaches to due diligence. From the first meeting to ongoing check-ups, gain valuable insight on what investors are doing differently now, how they've become far more savvy, and what you need to do to answer their questions to the fullest